Urea Phosphate Fertilizer
Urea Phosphate is a NP water-soluble fertilizer with acid reaction for fertirrigation with a high percentage of nitrogen and phosphorus. It features a high degree of purity and solubility; the acid reaction favors absorption of N and P as well as the other nutritive elements present in the soil or added to the mixture. Nitrogen is present in the form of urea and phosphorus is perfect water-soluble. This product, when used with hard water, prevents formation of scale and clogging in fertirrigation systems. The phosphorus contained is an excellent starter for crops, favoring root growth and rapid spring leafage by orchard crops.
1. The Advantages of UAP
- Perfect water-soluble
- Consists of 100% plant nutrients
- Highly-concentrated source of phosphorus for plants
- Free of chloride, sodium and other detrimental elements for plants
- Moderately low pH
- Suitable for the fertigation, foliar application and production of fertilizer blends and nutrient solutions
2. The Chemical Analysis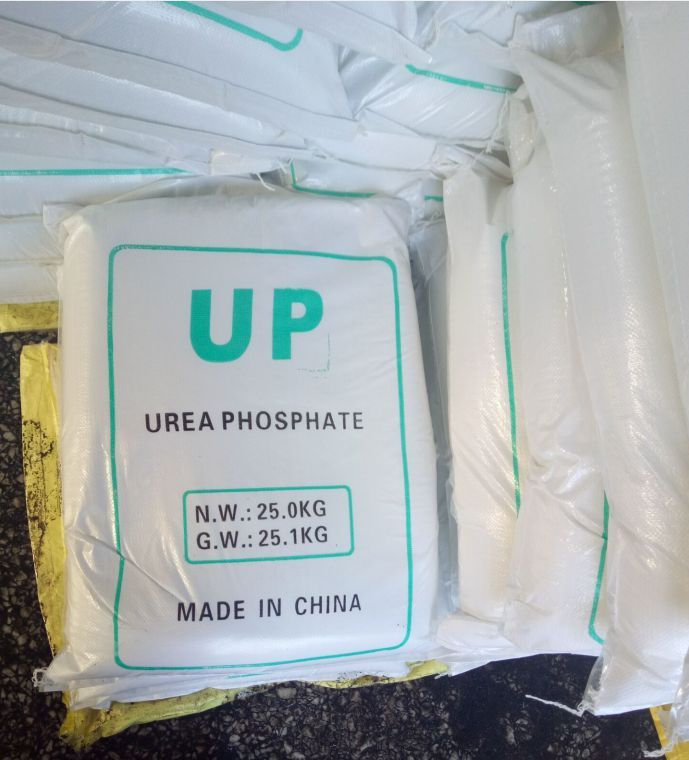 Address:

Dalian Office: Room 1815, No.61 Renmin Road, Zhongshan Dist. Dalian, Liaoning, China
Subscribe to our newsletter to get the latest news, tips, and advice.