Does your company attend any exhibition?
Yes.
Richase attend CAC in Shanghai every year, already attended for more than 7 years old, by RICHIN INTERNATION TRADE(DALIAN) CO., LTD name or RICHASE ENTERPRISE. If you ever been there in fertilizer hall before, we believe we already met you.
We also attend exhibition hold in other countries, like Egypt, Clombia, Indonesia, Vietnam, Malaysia, Japan and Turkey
If your country has a great exhibiiton about fertilizer chemical products, welcome to let us know, maybe we will meet you in your country!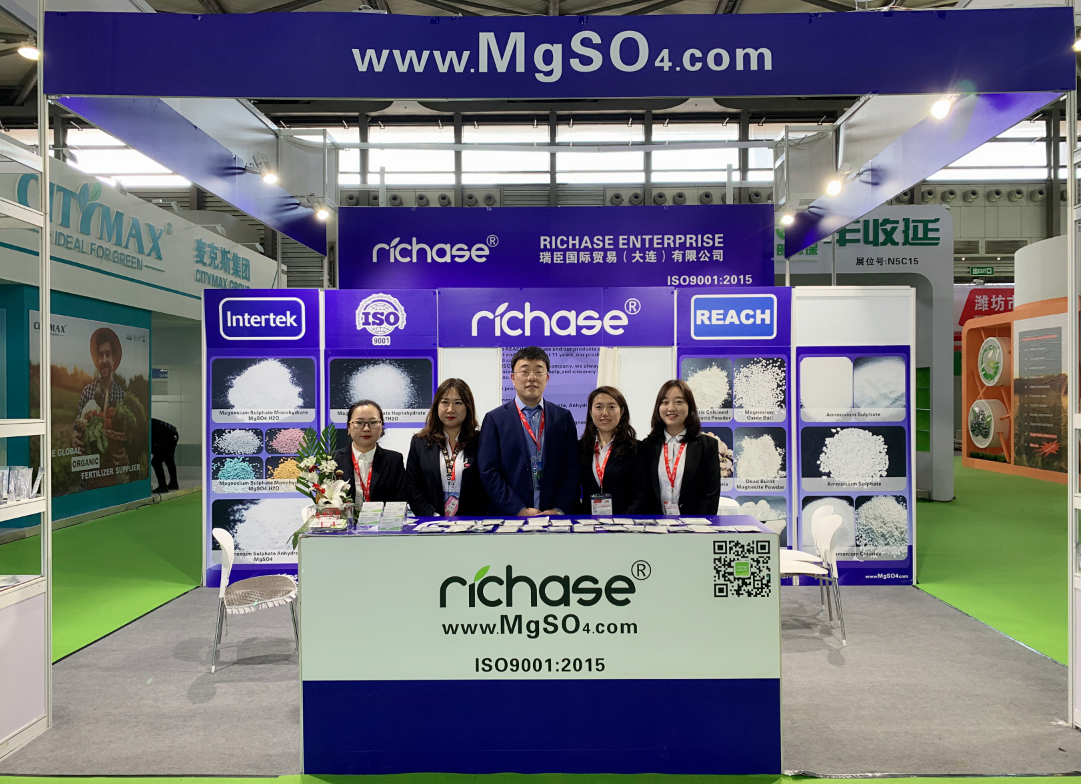 Name:

Henry Chen
Tel:

86-411-82819528
WhatsApp:
Skype:
Address:

Dalian Office: A-4306 Times Square No. 50 Renmin Road. Zhongshan Dist., Dalian China
Subscribe to our newsletter to get the latest news, tips, and advice.