What products do you have?
Richase produce magnesium sulphate and magnesium oxide products, besides, we also have some brother companies can supply zinc sulphate, ammonium sulphate, potassium sulphate, ferrous sulphate, manganese sulphate, nitrate products and DAP, MAP, MKP, UREA ETA, please check below fertilizer products list: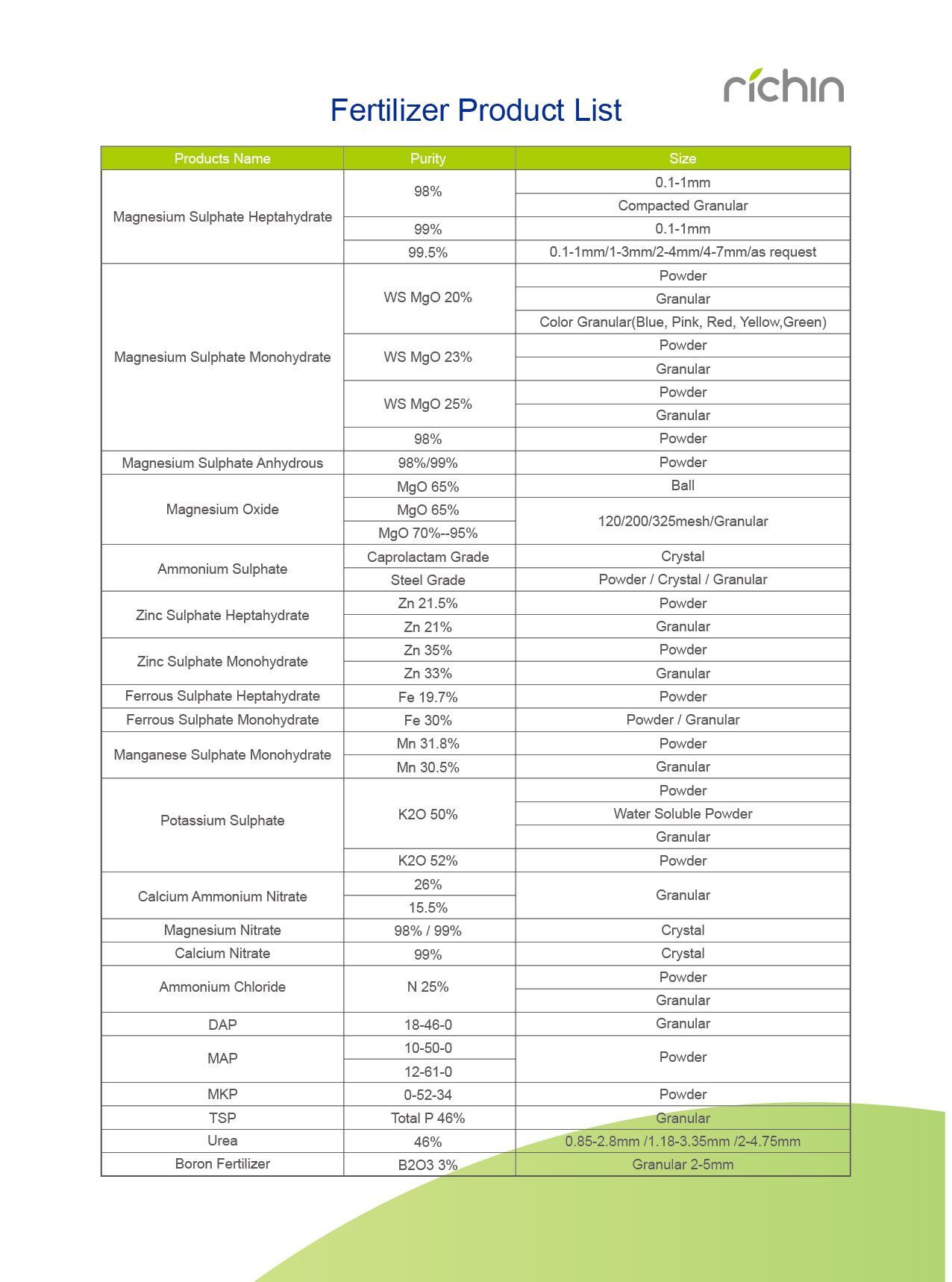 Name:

Henry Chen
Tel:

86-411-82819528
WhatsApp:
Skype:
Address:

Dalian Office: A-4306 Times Square No. 50 Renmin Road. Zhongshan Dist., Dalian China
Subscribe to our newsletter to get the latest news, tips, and advice.